All About Louisville Beit Sefer Yachad
Learn about louisville's HEBREW school!
Our Vision
Louisville Beit Sefer Yachad envisions an inclusive Jewish Community where all youth possess a deep sense of belonging and find in their Jewish identity a profound source of confidence, pride, and purpose.
Our MisSion
Louisville Beit Sefer Yachad educates the youth of Louisville's Jewish community, providing a fundamental proficiency in Hebrew and Judaica, so that they understand, embrace, and cherish their Jewish identity.
Our values
The work of Louisville Beit Sefer Yachad is guided by our belief in and our commitment to:
Inclusiveness: We respect people, value diversity and are committed to equality.
Compassion: Through Tikkun Olam, we value preparing our youth to give their best to the world.
Identity: We value our Jewish heritage, culture, and traditions.
Partnership: We value collaboration between families, teachers, congregations, and community organizations.
Our Teachers
LBSY Faculty and Staff
Connie Moser
Kindergarten
B.S. Indiana University in Elementary Education with Kindergarten Endorsement
I love working with children. Jewish education for children is our future as Jews.
Nancy Renick
1st Grade
Nancy is a principal social worker with Centerstone of Kentucky. She holds an  MSSW from the University of Louisville and an MA in Art History from the University of Minnesota.  Both of her daughters are LBSY graduates and she loves teaching the first grade.
Lisa Yussman
2nd Grade
I am so excited to be working at LBSY this year, combining my love of teaching and my enthusiasm for Judaism. I am currently a preschool teacher at KIP. I have also taught elementary school at Jewish schools around the country. My background is in education and Jewish studies. I look forward to a meaningful year.
Becca Halpryn
3rd Grade
I earned my B.A. in sociology from Berea College. I am currently pursuing my M.A. in sociology at the University of Louisville. I have worked with kids in a variety of capacities over the last decade, from babysitting, to working at a day care, to volunteering with at-risk youth in my alma mater's version of the Big Brother, Big Sister program.
I have lived in Louisville for about a year, and I've enjoyed becoming a part of our vibrant Jewish community. I am grateful to LBSY for this opportunity to contribute back to our Jewish community through serving it as an educator. I look forward to teaching my students, and I'm excited to learn what my students have to teach me!"
Amy Danino
4th - 5th Grade
Hi, my name is Amy Danino. This is my 4th year teaching at LBSY, and my second teaching 8th grade. I have my Masters in Teaching from Bellarmine University, and am currently working on my second Masters degree with an emphasis in literacy and ESL. I teach 3rd grade at Breckenridge-Franklin Elementary. I am married to my husband Ronen, and I have two children, Sivan (7 yrs old) and Oshri (2 yrs old). We enjoy doing family activities outside and traveling together.
Deborah Goldman
4th - 5th Grade
Hi. My name is Deborah Goldman. Born in Louisville and currently living in Indiana with my little family. I have been apart of Hebrew school in multiple ways from being a student, to a madricha, and a teacher for a few years and now I've returned to be a teacher again after a small break. In my spare time I love to play and hang out with my son William and his father and our 4 crazy fur babies. 
Rabbi Shmully Litvin
6th Grade
Hi, my name is Rabbi Shmully, and I am a proud Jewish Louisville native, attending KI Preschool and Eliahu Academy before traveling to attend high school in Pittsburgh and Yeshiva College in London and New Jersey. Since returning home in 2011, I have been dedicated to helping make Judaism fun and exciting for the youth of Jewish Louisville.  My wife Duby and new baby boy Gavi love to visit and join in on the fun!
Rachel Goldman
7th & 8th Grade
Hi! My name is Rachel Goldman. I have been teaching at LBSY since 2007 and in religious schools since 2004. My undergraduate degree is in Biology from IUS. I am currently working on a few prerequisites for a Masters program. In my free time, I enjoy spending time with my husband and two boys. We often travel to different zoos and museums, and like all Kentuckians, we love basketball!
Sami George
Madricha
I have been teaching since I graduated in 2001. I have a degree from Utah Valley University with an emphasis on behavioral and physical issues. I am certified to be a teachers assistant from birth – 6th grade. I am a nanny part-time, a pet sitter part-time, and I used to teach at Bright Horizons. I wanted to help teach because I love children and want to support children to develop their Jewish Identity.
Andi Callam
Assistant Head of School
I have lived in the Louisville area since 1997 when I moved here to work at the Jewish Community Center as Youth and Camp Director, Jewish Life Director and Cultural Arts Director.  I remained at the JCC until 2007.  After that, I became the Assistant Director at Keneseth Israel Preschool, where I am currently employed.
Prior to coming to Louisville, I worked for the Jewish Federation of Manchester, NH as Program Director.  I have numerous years of Jewish camping experience as a staff member and camper spending summers in Zionsville, IN, Great Barrington, MA, Chardon, OH and Warwick, NY.
I earned my Masters in Jewish Communal Studies from Brandeis University.  I spent my undergraduate years in Bloomington, IN earning a degree in Sports Marketing & Management and a Certificate in Jewish Studies from IU.  (Go Hoosiers!) 
My husband, Jeff, and I live in Greenville, IN and have 2 children, Emily (17) and Clay (14).  Both Emily and Clay are graduates of LBSY and are currently Madrichim.
Bev Weinberg
Head of School
I am delighted to be serving as the Head of School for L.B.S.Y.  I am a retired teacher with many years of experience with the Jefferson County Public Schools. I have a B.A. in Education and an M.Ed. in Special Education from the University of Louisville.
During my full-time teaching career, I also served as Principal of the religious school for Adath Jeshurun, Keneseth Israel, KITS (Keneseth Israel/Temple Shalom), and now L.B.S.Y.
My husband, David, and I are parents to two children, Scott Weinberg (Hunter)and Lindsey Rossen (David). We are also grandparents to five amazing grandchildren, Anne Miriam, Eloise, and Bea Weinberg (who are all students at LBSY!) and Sophie and Ethan Rossen.
I am pleased to have the opportunity to be part of educating and instilling a love of Judaism in our Louisville Jewish youth.
Our Clergy
The Rabbis and Cantors
Rabbi Bob Slosberg
Adath Jeshurun
Rabbi Robert B. Slosberg has served as a spiritual leader of Congregation Adath Jeshurun in Louisville, Kentucky since his rabbinic ordination in 1981. He quickly became involved in a wide variety of local and national organizations.
He enjoys teaching both children and adults. Rabbi Slosberg continues to involve the membership in various social action programs to benefit the community. He works closely with interfaith couples and frequently counsels members and non-members in times of need. In recent years, Rabbi Slosberg has helped spearhead an expansion of programming and has played a major role in Adath Jeshurun's successful four-million dollar building renovation campaign. 
Rabbi Slosberg is a fervent supporter of the State of Israel, having led over 25 missions to Israel, and has served on several national organizations benefiting the State of Israel.
A cum laude graduate of Columbia University, Rabbi Slosberg also earned a BA, MA, Rabbinic Ordination and an honorary Doctor of Divinity from The Jewish Theological Seminary.
Rabbi Michael Wolk
Keneseth Israel
https://www.kenesethisrael.com/
Keneseth Israel's rabbi since 2012, Rabbi Michael Wolk has long considered the synagogue to be his home away from home. As the son of a cantor and the grandson of a rabbi, his exposure to synagogue life began almost in the cradle. Rabbi Wolk began his Jewish education at an early age in one of Long Island's premier Jewish Day Schools. His college years were spent at the Joint Program between Columbia University and the Jewish Theological Seminary (JTS), earning degrees in both History and Talmud & Rabbinics, as well as rabbinic ordination. 
Rabbi Wolk sees Judaism as an empowering religion because it gave him the ability to stand and speak in front of people with authority, and he strives to similarly empower both children and adults as a teacher and conveyor of Jewish knowledge.
In his free time, Rabbi Wolk is an avid jogger and squash player (although he's always looking for a partner) and a lifelong suffering fan of the New York Mets. He will also admit to reading the occasional science fiction/fantasy novel. Rabbi Wolk is married to Heidi.
Rabbi Beth Jacowitz-Chottiner
Temple Shalom
Temple Shalom has been under the leadership of Rabbi Beth Jacowitz Chottiner since July 1, 2016, at that time becoming only the second full time rabbi to lead Temple Shalom. Ordained at Hebrew Union College-Jewish Institute of Religion in Cincinnati, Ohio in 2007 and assumed a pulpit in Wheeling, West Virginia (also Temple Shalom) that she held until joining us in Louisville.
Rabbi Jacowitz Chottiner counts Youth Education, Worship & Ritual innovations, Adult Education, Social Action and Community Involvement and Interfaith Activities among her many interests and looks forward to introducing new roads for congregant involvement in the near future. She was especially impressed by the volunteer attitude of the members of Temple Shalom (Louisville) and is anxious to tap into this pool of talent to help the congregation grow.
Cantor David Lipp
Adath Jeshurun
Can­tor Lipp came to Con­gre­ga­tion Adath Jeshu­run as Haz­zan in 1994. He has estab­lished a rep­u­ta­tion as an inspir­ing leader of wor­ship and trans­mit­ter of Jew­ish musi­cal tra­di­tion, ancient to contemporary.
He cur­rently leads wor­ship ser­vices, pre­pares youth for bar and bat mitz­vah, teaches syn­a­gogue skills to chil­dren and adults, co-officiates at all life-cycle events, does pas­toral work, directs the Adath Jeshu­run Adult choir and pre­pares and sings in con­certs each year. Can­tor Lipp also cur­rently serves as an offi­cer on the Exec­u­tive Coun­cil of the Can­tors Assembly.
He was born in Madi­son, Wis­con­sin, and grew up in Jerusalem, Haifa, and Min­neapo­lis. Before embark­ing on a career as a can­tor, David Lipp was an actor per­form­ing in local and regional the­atre and music com­edy in the Mid­west. He grad­u­ated Summa Cum Laude with a Bach­e­lor of Music degree in Vocal Per­for­mance from the Uni­ver­sity of Min­nesota and received a Mas­ters of Sacred Music degree from the Can­tors Insti­tute of the Jew­ish The­o­log­i­cal Seminary.
Can­tor Lipp is mar­ried to Rabbi Laura Met­zger and they are the par­ents of a daughter.
Cantor Sharon Hordes
Keneseth Israel
Cantor Sharon Hordes received a Bachelor of Music degree in Vocal Performance from Indiana University School of Music. She received her cantorial training through a joint program established by the Reconstructionist Rabbinical College and Gratz College. In June 2002, she became the first cantor to become invested through the Reconstructionist Rabbinical College.
Cantor Hordes served as cantor at Ramat Shalom in Plantation, Florida for six years. She relocated to Louisville, Kentucky — the hometown of her husband, George Schuhmann — to teach Hebrew & Judaica at Eliahu Academy. She became the cantor of KI in 2008. Her eldest daughter, Leah, attended KIP through kindergarten. She is excited that her youngest daughter, Melody, now helps her lead Kabbalat Shabbat for the rest of the preschool every Friday morning.
In 2011, Cantor Hordes performed at Mayor Greg Fisher's interfaith service in honor of his inauguration. Cantor Hordes recorded her debut solo album of Ladino and traditional Sephardic music, Mi Coraçon Sopira, in 2015.  She and her band, Transito, have performed at a variety of venues in the greater Louisville area. Her CD is available for purchase in the Keneseth Israel Gift Galler, or through cdbaby.com. 
Cantor Hordes is a member of the Cantors Assembly and the Women Cantors Network. She also serves on the board of the National Council of Jewish Women, Louisville section.
Erik Siegel
Temple Shalom
Secretary
Dora Esakov
Adath Jeshurun
Felissa Goldstein
Adath Jeshurun
Mark Geller
Adath Jeshurun
President
Ronen Danino
Keneseth Israel
Vice President
Lee Hyman
Keneseth Israel
Abby Tasman
Adath Jeshurun
Sharon Goodman
Keneseth Israel
Treasurer
Lee Chottiner
Temple Shalom
Amy Doctrow

Temple Shalom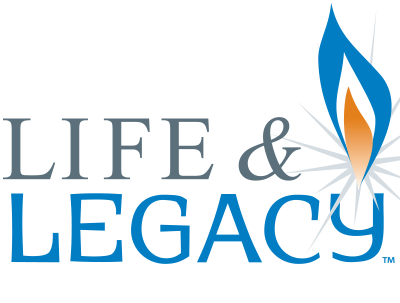 Get In Touch
Location: 3600 Dutchmans Lane
Telephone: 502-802-3855
Email: lbsy.bev@gmail.com
Sunday Hours: Sun. 9:30 am – 12:30 pm
Wednesday Hours: 4:30 pm – 6:30 pm